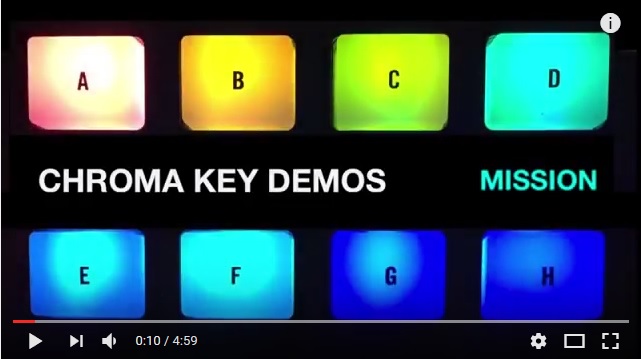 Moore posts streaming version of "Mission" demo on YouTube



Feb. 27, 2017 - A streaming version of "Mission" has been accomplished!

Kevin Moore posted on YouTube today a streaming version of "Mission," the first demo released through his Chroma Key Patreon campaign. The five-minute song, originally shared with his supporters in December 2015,
was the first music released by Moore under the Chroma Key name since 2004's Graveyard Mountain Home album

.
"Here's a link to the 'Mission' demo I just put up on YouTube," Moore said in a post on Patreon. "Let me know if you have any suggestions / ideas/ changes... Please share!"
The YouTube version comes a few weeks after the keyboardist polled his Patreon patrons about making the demo releases available to stream online to help promote the new music, with an overwhelming majority of the 242 voters in support of the idea. Moore posted the video on a new YouTube account created under the Chroma Key name.
At the time of the demo's initial release in 2015, Moore said:
"The song was built up around a guitar melody by Jim Matheos (heard in the choruses). The lyrics are from the poem 'Mission' by Leonard Cohen (from Book of Longing). I'll have to change them if I decide to include this song on an album!"
Since launching the campaign, Moore has released three demo tracks and four bonus songs. In addition to "Mission,"
he shared "Bonewalk" in December 2016 and "4-Track" in February 2017
. The first two bonus tracks were instrumental versions of "Mission" and "Bonewalk." The two most recent bonus tracks were
"I Got Nothing," which was recorded over a decade ago in Turkey, and an instrumental version of "4-Track."
To hear the streaming version of "Mission" on YouTube, click here:
https://www.youtube.com/watch?v=sswCTo1yAVk