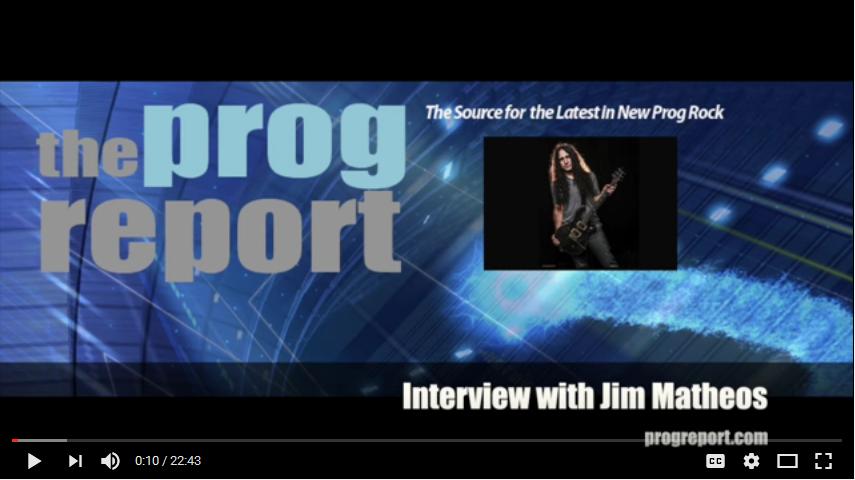 Matheos talks Moore in interviews with Loudwire and The Prog Report



July 28, 2016 - Fates Warning and OSI guitarist Jim Matheos mentioned Kevin Moore in interviews this month with music websites Loudwire and The Prog Report.

In the Loudwire interview, Matheos brought up Moore in response to a question about Fates Warning's original vocalist John Arch.

"With so many things I'd like to do outside of Fates Warning
–

and John is among them, or OSI is among them
–

it all comes down to my schedule and their schedule and then the question of inspiration," Matheos said in the interview, which was posted on July 8. "In short, the answer is no, but I would love to. No solid plans right now, but of course with anything I'm open to anything if John is available or if Kevin is available. I'd love to work with either."

Matheos also discussed deciding which songwriting ideas go to Fates Warning and which go to OSI.
"I tend to write for whatever project I'm working on," he said. "So if I'm working on an OSI record, I don't remember coming across something I thought was interesting and saying to myself, this doesn't fit, better save it for Fates or visa versa. There's things on this record, songs like that last song we talked about 'Theories of Flight,' that could be adapted for an OSI record. Kevin just hasn't gotten his hands on it."

In The Prog Report's interview, Matheos praised Moore's songwriting abilities and explained why he invited the keyboardist to appear on Fates Warning's A Pleasant Shade of Gray album in 1997.

"Kevin first played with us on Perfect Symmetry, which was 1989," Matheos said in the interview, which was posted on July 6. "I'd been good friends with Mike [Portnoy] for a long time and he turned me on to [Dream Theater], and I just loved the band. We knew with Perfect Symmetry that we wanted to have some keyboards that Kevin would be a great addition to it... Getting back to A Pleasant Shade, we wanted to do something completely different, so we knew that there was going to be less of the two guitar parts that we'd traditionally had and the second guitar part's space would be taken up by keyboards. For me, the first person I thought of to add those keyboards would be Kevin, because number one I love his writing and two even though a lot of the keyboard parts were written in advance I like the sounds he brings to the table. Even if he's just playing something that I wrote, his sounds and his inversions, the way he interprets it adds so much to it. He was the natural choice for us."



To read the interview with Loudwire, click here:

http://loudwire.com/fates-warning-jim-matheos-theories-of-flight-writing-process/




To hear the interview with The Prog Report, click here:

http://progreport.com/jim-matheos-interview/