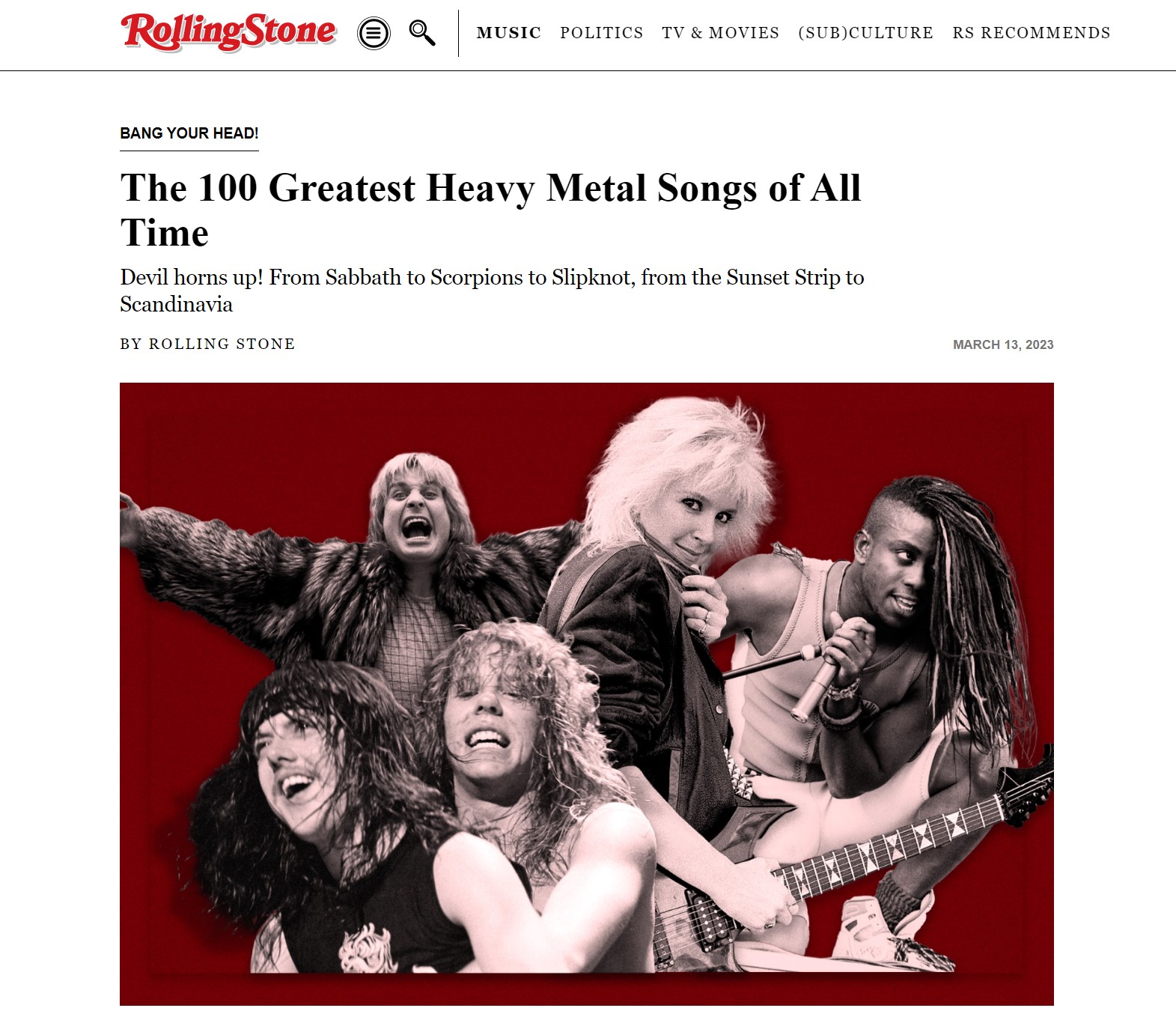 Dream Theater's "Pull Me Under" among 100 All-Time Greatest Heavy Metal Songs
March 15, 2023 - Dream Theater's 1992 hit single, "Pull Me Under," has been ranked at #91 on Rolling Stone's list of "The 100 Greatest Heavy Metal Songs of All Time."

The 8:11 song, which features lyrics written by Kevin Moore, is widely considered to be the band's biggest hit and was the debut single from the group's 1992 breakthrough album, Images and Words. It also peaked at #10 on the U.S. Billboard Hot Mainstream Rock Tracks Chart and received regular rotation on MTV.
To compile the list, the monthly magazine said it "gathered a group of headbangers," which included writers and critics who have contributed to the publication for decades, to debate the merits of more than 300 worthy songs over several months.
"In the wake of Eighties trailblazers like Queensrÿche and Fates Warning, Dream Theater became the leaders of American progressive metal in the Nineties. A year after Nirvana released 'Smells Like Teen Spirit' with all its crudely simple guitar riffs, Dream Theater held fast to the showy technicality of prog rock, improbably earning a hit with the dizzying showmanship of their debut single, 'Pull Me Under.' A slickly arranged epic built around Mike Portnoy's massive-sounding drums and guitarist John Petrucci's muscular-yet-intricate riffs and Yngwie Malmsteen-esque flourishes, the track effortlessly shifts from movement to movement, echoing Yes from two decades earlier. Singer James LaBrie passionately belts out verbose, philosophical lyrics inspired by [William] Shakespeare's 'Hamlet,' keeping this seemingly arch composition accessible for eight exciting minutes."
To see the Rolling Stone's full list, click here: https://www.rollingstone.com/music/music-lists/100-greatest-heavy-metal-songs-1234688425/welcome-to-hell-venom-1234689027/

will be released as special edition CD, black LP + CD & digital download.